Breathwork Certification
Knowledge has a beginning but no end.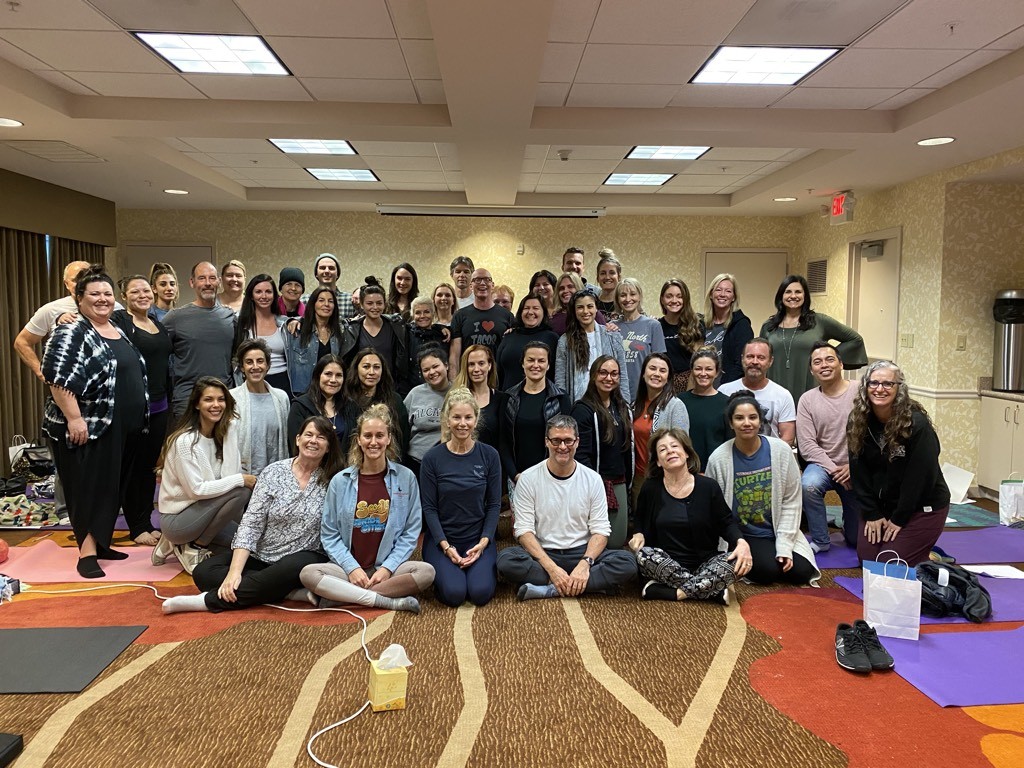 What is Breathwork Certification?
All certifications and even college degrees for that matter are a piece of paper that states you've completed some type of curriculum or training that someone else has created. I've trained with lots of people in the Breathwork field, and I'm grateful for all I've learned. But from a practical standpoint, most of my education did not apply to actually taking people through Breathwork sessions and leading classes.
The majority of it was self-development, which is necessary, but didn't actually answer the important questions. A good amount of my education was pure nonsense and had zero to do with anything applicable. Still, I learned from all of it and it taught me how I would create my own Breathwork Certification trainings where everything you do has the end goal in mind. All my transformational exercises have more than one purpose. I also pride myself on answering any question, because I often found it hard to get straight answers. I will answer all your questions and if I don't know I will get you an answer from someone who does.
Jon Paul hosts a quarterly live Zoom Q & A for his students (at no cost) that have completed BOTH of his trainings to ask questions throughout all stages of their Breathwork Teacher journey.
I have attended Breathwork classes where the teacher didn't tell the class any of the intense physical, mental, and emotional things that could take place. I believe making people new to Breathwork feel safe is the most important part of the Breathwork Teacher's job. You will leave my trainings with the specific framework, and tools I've spent years developing from giving thousands of privates, as well as, sold out classes. I actually give you a clear and concise print-out detailing everything that you need from what you say at the beginning of a class to how to close a session.
In this cell-phone social media short attention span age you only have a number of minutes to grab an audience's full attention I give you the tools to achieve that every time.
What is required to receive a Breathwork Teacher Certification?
I have two separate trainings, each are two days. You must take both trainings to get certified. The trainings are always on the weekend (Saturday & Sunday from 9am-5:30pm.) The two trainings are "Basic's & One-on-One" and "How to Lead Couples & Groups" After you've completed BOTH trainings you'll receive your Breathwork Teacher Certification at the end of your second training. Note: You can do these trainings in either order. You can also do them both online to receive a certification.
You can also do one training live in-person and the other one online to receive your certification. This is great for people traveling long distances. If you do one online and then your second training in-person you will receive your certification at the training for no extra charge. Note: you must email us at breathewithjp@gmail.com and let us know before you come to the in-person training that you've completed the other training online (100% completed – we check) and how you'd like your name to read on the certificate.
You can also do one training in-person first and then the other online later and get a certificate as well. There is a charge for the certificate (Note: there is an $100 certification fee if the trainings are done online).
Online course purchases and live in-person trainings are separate purchases. You cannot purchase the 3-course discounted online package and apply it towrds an in-person training.
I encourage students that in-between trainings you practice with your friends, family or coworkers to gain more experience so you can take that knowledge with you into the second training. Plus, it will bring up questions that I can answer once you have been out in the field. (Note: I don't encourage leading a large group until you've done both trainings, but sessions and small classes will be amazing practice.)