BREATHE WITH JP
COME BACK TO YOU
Breathwork and Radical Self-Love
ICELAND – May, 2021
◆ ◇
Iceland will take your breath away...
Join me for an unforgettable week of breathwork, transformation, adventure and radical self-love! Iceland will take your breath away – no pun intended – and is an energetic force to be reckoned with. We'll spend 6 days doing incredibly powerful transformational exercises combined with breathwork that will create a massive change while treating ourselves with lots of fun and relaxing activities!
This week is about coming back to a place of wholeness and discovering what it means to truly love yourself. It always comes back to self-love! Once you get this piece down, your relationships will flourish, abundance will flow into your life, you'll be able to create whatever you want, and you'll feel so much more alive! And we hear this all the time right? "You gotta love yourself first…" Well how do you actually do that?! I'm going to show you on this retreat…
*Due to the spread of the coronavirus and resulting travel disruptions, we have decided to postpone this retreat. We are looking into May 2021 dates and will update this page with the exact dates once they are set. This retreat is almost sold out, so if you know you want to join us we encourage you to reserve your space now. 
"JP's breathwork opened my heart to heal a toxic family relationship. With the breath, I was able to see clarity in my struggle—the true power anger and resentment had over me. I could let go, and feel supported in the journey." – Kristina, Bali retreat participant
Location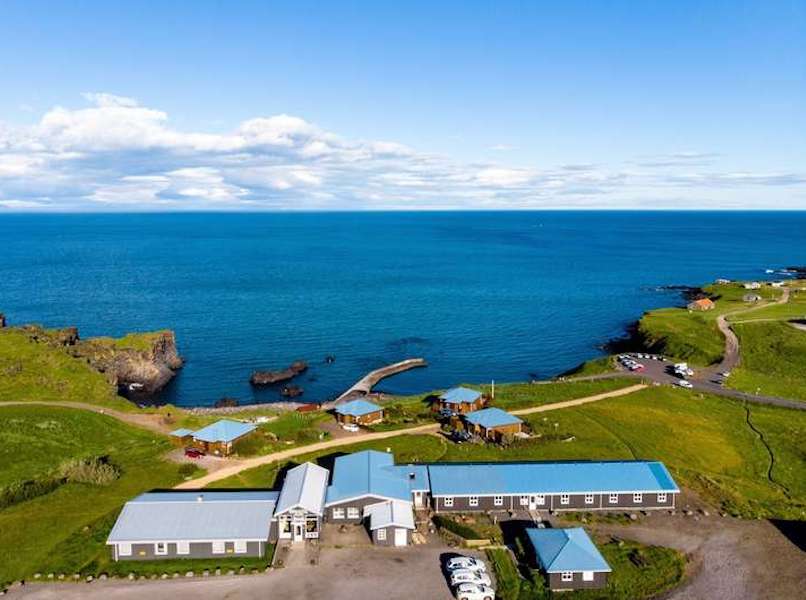 To fully take in the majestic wonder of Iceland we will be staying in two separate locations. We'll spend the first three nights at a charming country hotel in the Snæfellsnes Peninsula, whose dramatic landscape inspired Jules Verne's novel Journey to the Center of the Earth. The hotel is located right beneath the Snæfellsjokull Glacier, which is said to be one of the seven great energy centers of the earth. We'll spend the next three nights at a stunning spa hotel in Reykjavik. During this retreat you'll get to experience the best of both worlds—the vibrant local culture of Reykjavik as well as the natural splendor of the Icelandic countryside. We have so many amazing activities planned! But this retreat is also a wonderful opportunity to relax, go inward, and make lifelong connections with fellow seekers. 
Activities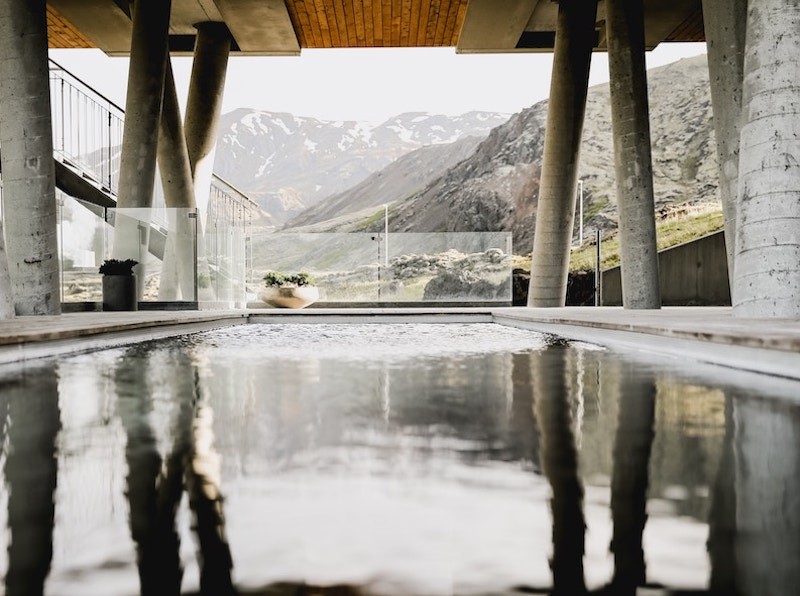 Blue Lagoon visit

Golden circle tour – stop at Geysir spouting springs, Gulfoss waterfall and Thingvellir national park

Reykjavik walking tour

Ice cave tour – Explore the ice cave beneath Europe's 2nd largest glacier

Exploring magical Snæfellsnes National Park 

Waterfall hike

Soaking in thermal baths

Daily optional yoga

And so much more!
Single room: 
All rooms are comfortable, feature clean Scandinavian style, have private en-suite bathrooms, and one queen-sized bed.
Price per person: $4400 – 2 spots left!
Double room: 
All rooms are comfortable, feature clean Scandinavian style, have private en-suite bathrooms, and a choice of two twin beds OR one queen bed. You'll be sharing the room with one other person. Feel free to bring a friend, a partner or share with another retreat guest!
Price per person: $3600 – Few spots left!
Triple room: 
All rooms are comfortable, feature clean Scandinavian style, have private en-suite bathrooms, and three twin beds.
Price per person: $3400 – SOLD OUT!
*A $750 nonrefundable deposit holds your space. Final payment is due 2 months prior to the retreat.
What airport do I fly into?
You will be traveling to Keflavik Airport (KEF) just outside of Reykjavik. We will be leaving Reykjavik for our hotel on the Snæfellsnes Peninsula at 12 PM. Please try to plan your flight accordingly. 
On the last day of the retreat, we will arrange all airport drop-offs from our hotel in Reykjavik. 
I'm new to breathwork. Can I still come on this retreat?
Yes. This retreat is perfect for for all breathwork levels! I will teach you everything you need to know to have a safe and transformational experience.
Do I have to do yoga?
No. The yoga on this retreat is optional.
I'm vegan/vegetarian/gluten-free. Can you feed me??
Absolutely. We will happily accommodate any dietary restrictions or allergies. Just let us know what you need! 
Will there be wifi on this retreat?
Yes. Both of our hotels have wifi, but I recommend that you take this opportunity to disconnect as much as possible. You'll thank me later. 
Do I need a passport or visa for Iceland? 
US citizens need to have a passport to enter Europe, but no visa is required. Passports will need to be valid for at least 3 months from the date of entry and will need at least 2 blank pages.
What should I pack?
Pack comfortable clothes, layers and good hiking/running shoes for our excursions and a swimsuit for the thermal baths. Bring clothes for yoga if you wish to participate. We will provide yoga mats. Also bring a journal, pens and anything else you need to be comfortable during the breathwork workshops.
Do I need travel insurance?
Since unexpected events do occur, we HIGHLY recommend you purchase travel insurance. Many companies will cover retreat payments, flights and other expenses, should you have to cancel at the last minute. Trip insurance should also be purchased to cover medical expenses while abroad. One company we recommend and trust is World Nomads. You can purchase travel insurance with them up until the retreat start date.
How do I pay the remaining balance for this retreat?
I will send out an email with instructions after you pay your initial deposit. Final payment is due 2 months prior to retreat start date.