Breathwork Teacher Training In-Person Dates
Teaching is a work of heart.
All Live In-person Trainings are Held in Los Angeles
COVID UPDATE: We will be offering in-person breathwork teacher training starting in July 2021 in Calabasas, CA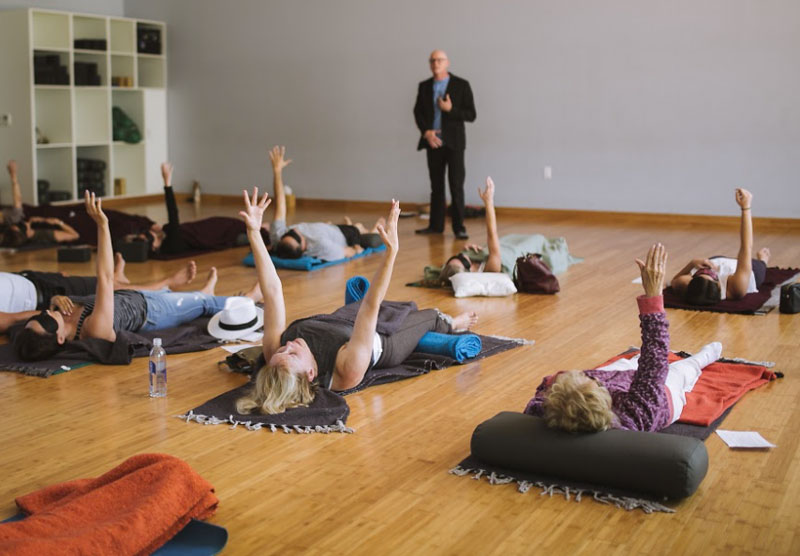 Upcoming In-Person Trainings:
July 17th & 18th, 2021: "Basics & One-on-One"
September 18th & 19th, 2021: "How to Lead Couples & Groups"
Note: you can do the trainings in either order. You can also do one training live in-person and the other one Online and receive a certification that way. (This works well for people traveling from long distances. Please email us if your intention is to do one in person and one online at breathewithjp@gmail.com
You must do both trainings to receive a certification from Jon Paul (Note: A certificate is not required to teach breathwork).
We Also Offer Online Teacher Training
Most teachers are scrambling to figure out how to do their live training via Zoom, whereas Jon Paul spent a lot of time, energy, and money filming and editing his live trainings a year ago and making them into an incredible online course that you can do in your own time at your own pace. And come back and review it whenever you like. You can get completely certified this way as well.
Here are the online trainings: Breathwork Teacher Trainings Online
If you looking to register for one of the in-person training, please click here to learn more.